Network Polarization, 15" by 11"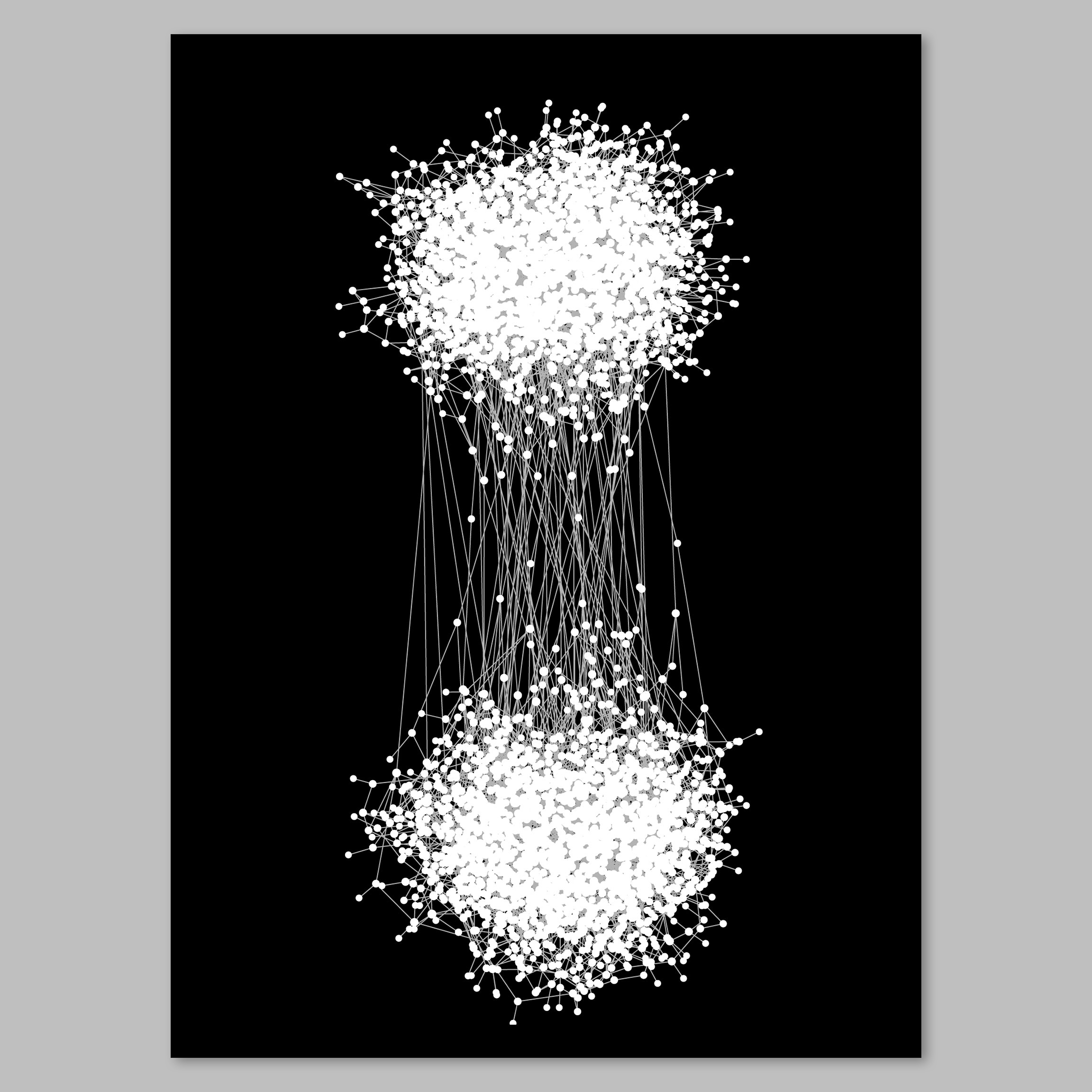 Network Polarization, 15" by 11"
Still image from Network Simulation by Roger Antonsen and Greg Niemeyer, 2018.
Network Simulation is a program that simulates the evolution of a network. The simulation is interactive, and users can click and drag on the network to change its properties. The simulation also exhibits some autonomous behaviors, hinting at network self-awareness.
This print is a smaller edition of work that was exhibited at Catharine Clark Gallery in San Francisco as a part of Niemeyer and Antonsen's show "The Network Paradox" in 2019.
This archival ink print on Arches Rives paper is 15 inches tall by 11 inches wide. We released a limited edition of 6 prints, signed and numbered by the artists and printed in San Francisco. 


This print ships in a roll. Note: Although archival, the extremely black color of the image is sensitive to fingerprints and requires handling with gloves only.
Archival Chromogenic Print